City
'Strict measures a must against terrorism, drugs, extortion'
---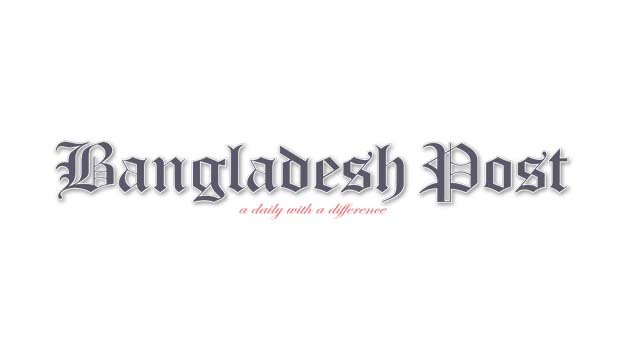 Deputy Minister of Water Resources AKM Enamul Haque Shameem said that strict measures should be taken to prevent terrorism, drugs, extortion and propaganda.
"Bangabandhu's daughter Sheikh Hasina never compromises with any injustice. No one is above the law, strict legal action should be taken against whoever commits the crime. Zero tolerance policy should be imposed against them. Good governance must be established in the country. No one can be exempted. An effective role should be played in maintaining the healthy environment of the country There is no exemption for wrongdoers and wrongdoers. Everyone including public representatives and administration should keep a watchful eye on this matter."
On Monday he said these things in the speech of the chief guest in the monthly meeting of the Shariatpur District Development Coordination Committee.
Deputy Minister Shamim said, when Bangladesh is moving forward under the leadership of Bangabandhu's daughter Prime Minister Sheikh Hasina, the anti-national BNP-Jamaat is engaged in various conspiracies. They are on a mission to tarnish the image of the government. They are running various propaganda against the development and achievements of the government, but they will not succeed. Because the people of this country believe in development, not in propaganda. And the people of this country are united only under the leadership of Sheikh Hasina.
Enamul Haque Shameem said Bangladesh is moving forward in all directions under the leadership of Prime Minister Sheikh Hasina. It is because of him that there is no longer Padma breach in Shariatpur's Naria, the padma bank of Naria has now become a tourist center due to the breach. Electricity has also reached the remote grasslands of Shariatpur through submarine cables. Sheikh Hasina Agricultural School is being established in Shariatpur. The work on the four lane road is progressing at a fast pace.
Survey work is going on for the construction of Meghna Bridge. Shariatpur is undergoing massive development. BNP-Jamaat clique is infuriated by these developments, they are engaged in various anti-national activities, they should be kept vigilant. Also should be brought under the law.
Enamul Haque Shameem said that according to the constitution, the next parliamentary elections will be held under the Election Commission.
For BNP to come to power, it has to participate in the election under the Election Commission. There is no opportunity to come to power through the back door by creating anarchy in the country and spreading anti-national conspiracy and propaganda. People will bring Bangabandhu's daughter Prime Minister Sheikh Hasina back to power to protect the continuity of development and progress. He will become the Prime Minister world record for the fifth time.
Deputy Commissioner Md. Parvez Hasan presided over the meeting and spoke at the meeting, Shariatpur Superintendent of Police Saiful Haque, District Awami League General Secretary Anal Kumar Dey, Shariatpur Municipality Mayor Advocate Parvez Rahman John and other senior officials of various departments.