Country
Soil cutting rampant in Barishal, agriculture in jeopardy
---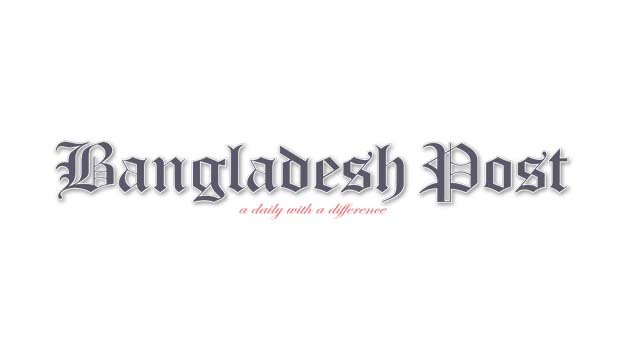 In Barisal's Babuganj Upazila, the paved road of LGED is on the verge of collapsing due to the wheels of vehicles carrying soil for burning in brick kilns. With no one to resist these, public suffering has reached extreme proportions.
On the surface, it can be seen that the local Walid bin Mirazul Islam and Riaz are selling soil from Ogol Bunia Dighi in Ward No. 1 (behind the regional agricultural research) of the Upazila's Degati Union. On the east, west and north sides of the lake are the important roads of LGED. The roads are under threat from the soil of that lake with excavator. There is a risk of collapsing along with the government pillars provided to prevent the road from collapsing. Besides, since the last 15 days, soil has been transported day and night by heavy weight trucks, the condition of 4 km road from Dighi through Agricultural Training Institute to Dhaka-Barisal highway has been created. Somewhere the roads are broken, potholes have been created. The students of Agricultural Training Institute, Rahmatpur Secondary School, Rampatti Government Primary School are traveling through that road every day in an unhealthy environment in the dust. Besides, thousands of local people are held hostage by the soil traders. The influential people are not covering up the protest of the locals.
According to reports, the land owners of the Dighi have sold the land to an influential syndicate. The dominant syndicate is cutting the purchased soil with excavators and delivering it to M/s Ali Brix through trucks. As a result, the life of the people in that area has been disrupted. Day after day the road is openly destroyed but no one is seen to prevent the damage. At present, the movement of vehicles and pedestrians on the road has become dangerous. It is believed that if there is a little rain, a major accident can happen on that potholed road.
Locals are preparing a written complaint to Upazila Nirbahi Officer Nusrat Fatima to seek remedy.
Local UP member Babul Howladar said, My house is a little far from Dighi. No one told me about it. It is wrong to trade soil by damaging the road.
UP chairman Moshiur Rahman was called to inquire about the damage to the road caused by the soil being transported to the brick kiln, but he was not available.
Upazila Nirbahi Officer Nusrat Fatima said, for so long the government roads are being destroyed and soil is being transported to brickyards, but the member/chairman did not tell me! No one from that area made any complaint in this incident. Necessary measures will be taken knowing the matter.