National, Back Page
Smart Leadership Academy inaugurated
Workshop for lawmakers held
---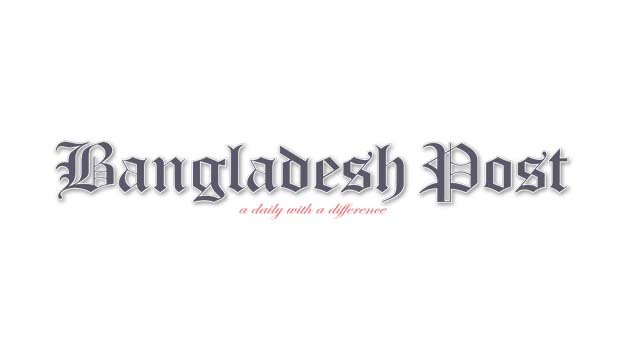 The Smart Leadership Academy (SLA), established to develop technologically skilled smart leadership, commenced its activities on Thursday with a workshop for members of parliament in the capital.
JatiyaSangsad Speaker Dr Shirin Sharmin Chaudhury inaugurated the Smart Leadership Academy workshop organized by World Bank funded Enhancing Digital Government and Economy (EDGE) Project of the Bangladesh Computer Council, under the ICT Division at Bangabandhu International Conference Center (BICC) with the theme "Smart Leadership for Smart Bangladesh", according to a press release.
The SLA is being established permanently as a state-of-the-art training centre for developing technologically skilled human resources through training for Smart Bangladesh as announced by Prime Minister Sheikh Hasina on December 12, 2022, it said.
The key requirement for building Smart Bangladesh is to develop smart leadership while simultaneously ensuring digital literacy for the people, said the speaker.
"If we can cultivate smart leadership at all levels of society, starting from the grassroots, it would be achievable to build Smart Bangladesh before 2041," she added.
Urging the members of parliament to come up with initiatives, the speaker observed that as representatives of the people, they can play a vital role in motivating individuals to become digitally literate and fostering smart leadership across all sections of society.
"MPs are directly connected with the people, they have the potential to change the traditional mindset of the local population and encourage them to embrace technology as well as help build smart leadership from various sections of society," the speaker said.
The emergence of the Fourth Industrial Revolution (4IR), various sectors including agriculture, education, and health will operate more efficiently through the utilization of frontier technologies like AI, IoT, robotics, 3D printing, and drones. "If we fail to cope up with these advancements, we will lag behind" she said.
The programme was addressed, among others by Deputy Speaker Advocate MdShamsulHaque Tuku, Chief Whip of parliament Noor-e- Alam Chowdhury and State Minister for ICT Zunaid Ahmed Palak.