Sports, Football
Sabina wants to keep winning trophies playing entertaining football
---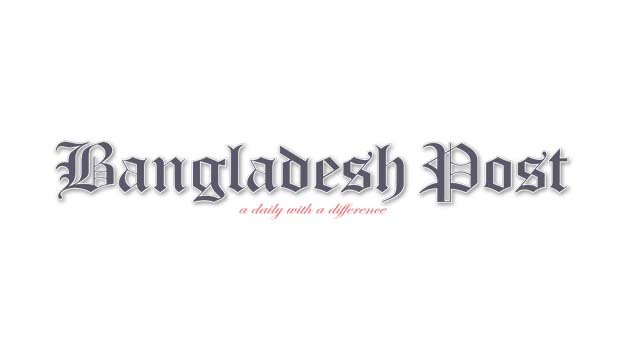 Captain of the new SAFF Women's champions, Bangladesh's Sabina Khatun, wants to keep entertaining the football-crazy fans of Bangladesh and also win more trophies in the future.
She was speaking at BFF's official press conference to welcome back the triumphant Bangladesh team from the SAFF Women's Championship 2022 in Nepal. By the time Sabina got the mic, night had fallen. She had just come off the euphoric high of an open-top bus parade through the city, for the country to welcome back its heroines in a befitting manner.
The scene at the BFF premises was chaotic, and the captain, as well as highest goalscorer, and not to mention best player of the tournament award winner, must have been tired, finally. In World Cup terms - she won the Golden Boot, the Golden Ball, and lifted the trophy.
State Minister for Youth and Sports Zahid Ahsan Russell MP, BFF and SAFF President Kazi Salahuddin, BFF Senior vice president Abdus Salam Murshedy MP, Chairman of the BFF Women's Football Committee Mahfuza Akhter Kiron, Head coach of Women's football team Golam Rabbani Chotan, among others, also addressed the press conference.
Sabina expressed her gratitude to the 160 million people of Bangladesh for giving them such a historic reception and providing all-out support.
"We are staying at the BFF camp together for the last four to five years, BFF President Kazi Salauddin told us to work hard to achieve success. We did that with the support of BFF and other authorities concerned, and at the end of the day we got the desired result," Sabina added.
Head Coach Golam Rabbani Choton said "Our turning point was the start of the countrywide talent hunt program, then came long-term training camp in 2016. From there we were then optimistic of reaping the fruit when the girls would turn to 19-20 years old."
"It wouldn't have been possible for us to be the champions without the continuous support of BFF, the hard work of the players," he acknowledged.
But he was keener to point out: "Our team won its first ever SAFF Women's trophy playing dominating football all throughout."
He is absolutely right of course. It's a fact that has somewhat faded behind the euphoria of the first championship - it is how brilliantly the girls played.