National, Back Page
Russian ship with RNPP machinery arrives at Mongla Port
---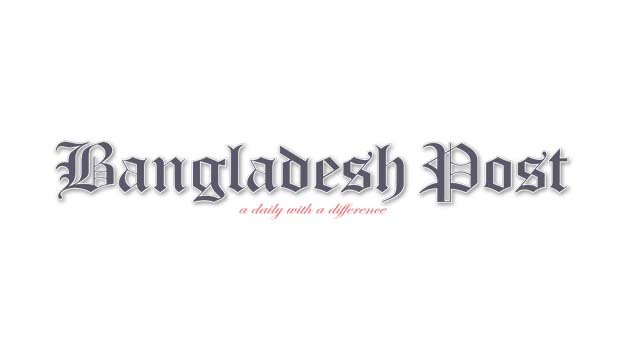 A Russian ship carrying machinery for the Rooppur Nuclear Power Plant, which is going to be launched tomorrow, (October 5), arrived at the Mongla port on Tuesday.
The Russian-flagged ship "MV Yamal Orlan" arrived at jetty number 8 of the port on Tuesday.
Asim Kumar Saha, Khulna divisional manager of M/s Inter-Port Shipping, a local shipping agent of the foreign vessel, said that Yamal Orlam left Saint Petersburg port in Russia for Mongla on August 31 with 2,121 tons of machinery products for Rooppur Nuclear Power Plant.
"The unloading of machinery products in 668 packages started in the afternoon. Most of the unloaded goods will be taken to the power plant by road and a small quantity by river," he added.
Machinery and equipment for the RNPP have arrived in Bangladesh through the Mongla Port several times.
The commissioning (inauguration) ceremony of the RNPP is going to be on October 5.
Prime Minister Sheikh Hasina and Russian President Vladimir Putin are expected to jointly take part in the inaugural programme virtually, said the officials of the Prime Minister's Office.
Earlier on Sep 28, the first batch of fresh uranium, the nuclear fuel of the first unit of the RNPP arrived in Bangladesh and the country entered the global nuclear club as the first consignment of nuclear fuel arrived at the plant site.
Uranium arrived in Bangladesh from Russia on Thursday and reached Rooppur Nuclear Power Plant (RNPP) amid highest security measures.
Bangladesh becomes the 34th nuclear power country.
According to experts and officials concerned, Uranium can generate power at a lower cost of Tk 4.5 only per kilowatt in an eco-friendly manner.
The sources said, the Government of Bangladesh and the Government of the Russian Federation are jointly implementing the RNPP, the country's first ever nuclear power plant project with the latest technology. With the highly efficient waste treatment system, the RNPP has the least probability of nuclear mishap.
The project is being implemented by applying 3.54 generation technology where China used the second generation technology and Chernobyl in Russia used the 1st generation technology.
The total cost of the RNPP is estimated at Tk 11,30,92 crore. The Russian government will provide Tk 910,40 (90 percent of the total amount) as loan and the Bangladesh government will spend the rest of the amount.