Sports, Cricket
Rise of Miraz as Test batsman
---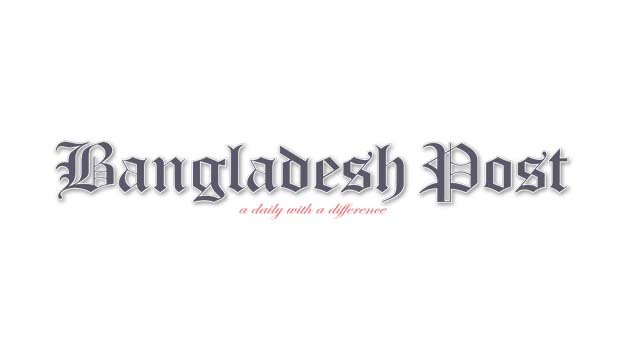 In April 2013, Bangladesh U-19 team faced Sri Lanka U-19 team in the youth Test match at Sher-e-Bangla Stadium in Mirpur. Along with then captain Mosaddek Hossain, a 15-year-old batsman scored a century in that match. Over time, the teenager led the country in two U-19 World Cups, sparked age-based cricket, made Test appearances, and now established himself aptly in international cricket.
Since his Test debut in 2016 on home soil against England, Mehidy Hasan Miraz was only known for his deceptive spin bowling. However, after 4 years Miraz finally got the taste of a Test century with eluded him for a long time. During Day 2 of the first Test match against Windies, Miraz struck 168-ball 103 to pick up his maiden ton.
Miraz's 103 propelled, Bangladesh to a commanding total of 430 runs in their first innings on Thursday.
That century in the youth Test about eight years ago was Miraz's first innings for the country in the under-19 stage. After that century, he played 3 more youth Tests and 56 youth ODIs. Before this Test series, he has played 22 Tests, 44 ODIs and 13 International Twenty20s. His first class career was comprised of 40 matches. After 248 innings of all these stages of recognized cricket, he finally got a Test century in his bag.
So why did Miraz had to wait for such a long time to scalp his first Test hundred? The reason for this was change in identity as a cricketer when he started playing for the senior team. In the age-level cricket, Miraz was a premier all-rounder. However, in the Bangladesh team Miraz's main task so far is to scalping opposition wickets. He became a bowling all-rounder and often came to bat at number 8 or 9 in Test matches.
With this century, Miraz can now make himself consider as a proper Test batsman. This is not only because of how delightful strokes he played for this century from his gamut but also because of the quality and class of the innings he played.
Miraz went to the wicket after Liton Das was dismissed during the morning session of Day 2. The ball was still quite new. Pacer Shannon Gabriel was regularly bowling at a fiery pace of 145 kmph. On the other hand, spinner Jomel Warrickan was waiting for another wicket after bagging 4 wickets on Day 1.
However, Miraz showed great resistance and played with great ease. He did not have slightest of discomfort in reading their bowls.
After Shakib's dismissal, Miraz showed his class and propelled the team to a commanding score with the other lower order batsmen. On top of that, the maturity he showed during this innings will work as a huge confidence-booster for him.
Miraz discovered himself with this innings in a new way, the skipper and team management will be able to rely on him more and more in the future. This century will provide a great supply of mutual trust. Who knows, maybe the turn to become a proper all-rounder for the senior team starts from here!