City
Proper application of tobacco control guidelines for local govt instts stressed
---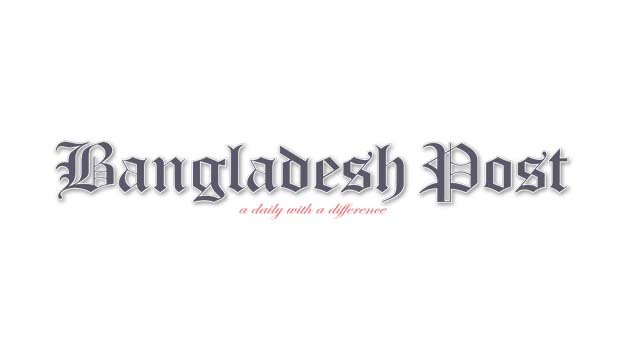 Public representatives, policymakers, anti-tobacco activists and researchers on tobacco control have said that the 'Tobacco Control Implementation Guidelines for Local Government Institutes' will play a vital role in controlling tobacco use in Bangladesh if is implemented properly.
Speaking at an experience-sharing meeting, they said that the licensing system for retail sale of tobacco products has been made mandatory through the guideline formulated by the Local Government, Rural Development (LGRD) and Cooperatives Ministry. So, it is now necessary to implement the guideline properly by involving the elected representatives of the local government bodies in the interest of public health.
The meeting titled 'Sharing Experience on Tobacco Vendor Licensing & TAPS Ban Violation' was held at the conference room of WBB Trust in Rayerbazaar in the capital on Saturday (December 31).
AID Foundation, a non-government platform which is also working in developing and advocating the guideline; Bangladesh Anti-Tobacco Alliance (BATA); National Anti-Tuberculosis Association of Bangladesh (NATAB); and Gram Bangla Unnoyon Committee jointly arranged the event.
Shagufta Sultana, project director of Aid Foundation; presented the keynote at the event with Saifuddin Ahmed, coordinator of BATA; in the chair.
Moderated by Abu Naser Anik of AID Foundation, it was addressed, among others, by Hossain Ali Khandaker, coordinator (additional secretary) of the National Tobacco Control Cell (NTCC) under Health Ministry; Md Jasim Uddin, joint secretary at Local Government Division; Mujibur Rahman, chairman of Mayor Alliance for Healthy City and mayor of Cox's Bazar Municipality; Haji Md Abdul Gani, co-chairman of the alliance and mayor of Savar Municipality; Golam Kabir, general secretary of the alliance and mayor of Dhamrai Municipality; Khandkar Riaz Ahmed, director of Gram Bangla Unnoyon Committee; Khalil Ullah, project coordinator at NATAB; Syeda Anonna Rahman, head of program at WBB Trust; and Fahmida Islam; STOP Bangladesh Focal Point and representative of The Union.
According to the Tobacco Control Implementation Guidelines for Local Government Institutes, the local government bodies, including city corporation, municipality and Union Parishad, have been empowered to issue separate license to those who want to sell tobacco products and those who are already running tobacco business.
Shagufta Sultana in her presentation said that mayors of many municipalities are cordial to implement the guideline in order to control tobacco in Bangladesh. She mentioned that the authorities of many municipalities have already begun implementation of the mandatory licensing system for retail shops of tobacco products. The municipalities include Magura, Jhenaidah, Kushtia, Bagerhat, Satkhira, Tangail, Kaliakair of Gazipur, Trishal of Mymensingh and Karimganj of Kishoreganj.
According to her, Khulna City Corporation allocated Tk. five lakh budget for tobacco control purpose. It is a good sign.
Speakers of the event said that tobacco products are being sold around educational institutions which encourages the minors, teenagers and youths to tobacco.
"We have to work to build a tobacco-free Bangladesh through tobacco control as announced by the Prime Minister and also to save the young generation from the harmful impact of tobacco. The licensing system will play a vital role in this regard," they said.
The speakers also said that tobacco has a huge negative impact on the environment and public health.
In order to reduce the economic loss of human deaths, the price of tobacco products must be taken beyond the purchasing power of the common people. Tobacco products, tobacco production and sales chain, tobacco cultivation and processing should be brought under government surveillance. Only then will the consumption of tobacco come down significantly.
They also said tobacco companies are encouraging retailers to promote point-of-sale advertising by offering giveaways. At the same time, tobacco companies and sellers of tobacco products are constantly violating tobacco control laws through advertising. Government officials should play a stronger role for this. Besides, law breakers should be raided and brought under punishment.