City
PM's successful India tour upsets BNP: Hasan
---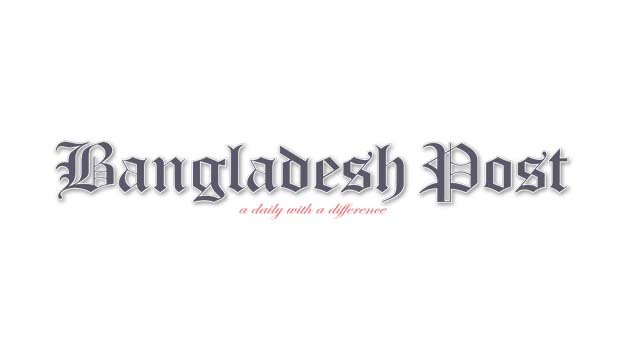 Awami League Joint General Secretary and Information and Broadcasting Minister Dr Hasan Mahmud said, 'Prime Minister's visit to India has been very successful and satisfactory and the governments of both countries have expressed it. On the other hand, BNP is upset. That's why they are now struggling.
He said this in response to reporters' questions about this at the National Press Club in the capital on Sunday afternoon.
Dr Hasan said, Prime Minister's visit to India has been very successful and fruitful. Many agreements and memorandums of understanding were signed during this visit. The biggest achievement is the opportunity to export goods to third countries duty-free using India's landmass. We have been striving for this for many years. Many of the long-standing barriers to land use in India have been removed. Bangladesh will now be able to import and export goods with Nepal and Bhutan over the Indian mainland through Chittagong and Mongla ports. This is a big achievement.
Pointing out that 'our government and leader Sheikh Hasina have collected everything from India', the Information Minister said, we have collected the maritime boundary from India by filing a case in the International Court of Arbitration. Even after 40 years of the agreement, the demands of our enclave were not fulfilled, we were able to do so under the leadership of Prime Minister Bangabandhu's daughter Sheikh Hasina. India has granted duty-free facilities to all exports of Bangladesh except 20 products, which no one else has been able to collect. And the agreement reached in our favor on Kushiara river water is also a big achievement.
In response to a question about Teesta River water distribution, the Broadcasting Minister said, "The Central Government of India has no objection whatsoever to the Teesta Agreement." But as per Indian rules there needs to be an approval from the state government. It has not gone ahead for a long time due to objections from the state, but it is being discussed. Hopefully it will be resolved soon. Dr Hasan said, 'And why the visit was so good, Mirza Fakhrul Saheb of BNP is very upset. Their job is to spread confusion. They are busy with that.
While going to India, Begum Khaleda Zia forgot to talk about Ganga water, which she expressed herself, I still have that video footage, you also have it. The leader of the party who goes to India and forgets about Bangladesh's water allocation, they talk about it again!
Earlier Information Minister Dr. Hasan Mahmud inaugurated the tree planting program organized by National Press Club's Horticulture Sub-Committee. He planted a pomegranate sapling in the garden of the press club. Under the chairmanship of press club treasurer and president of garden sub-committee Shahed Chowdhury, former information adviser to the prime minister Iqbal Sobhan Chowdhury, managing director of Bangladesh News Agency Abul Kalam Azad, president of National Press Club Farida Yasmin, former secretary general of BFUJ Abdul Jalil Bhuiyan, senior journalists Rafiqul Islam Ratan, Rahman Mustafiz and others were present in the event. was The minister congratulated the press club leaders for organizing the tree plantation program and said that their initiative will encourage the people of the country.