National, Back Page
Minister seeks UK's support to fight climate change impacts
---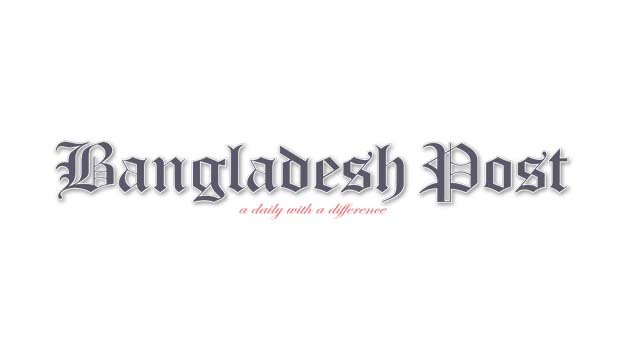 Environment, Forest and Climate Change MinisterMd Shahab Uddin today sought the cooperation of the United Kingdom (UK) incombating climate change impacts in Bangladesh.
He sought the cooperation when a delegation, led by the British to Bangladesh Sarah Cooke, called on him at his Secretariatoffice here.
During the meeting, Shahab Uddin said under the dynamic leadership of PrimeMinister Sheikh Hasina, the Bangladesh government is trying its best to copewith adverse impacts of climate change with its limited resources.
But, according to the National Action Plan (NAP) prepared by the government,Bangladesh needs a huge amount of money to implement 113 activities, he said.
The minister said it is difficult for Bangladesh to implement and achieveclimate activities without international and bilateral cooperation. "So weare expecting cooperation and support from a developed country like the UK,"he added.
Shahab Uddin said Bangladesh is the seventh most vulnerable country in theworld even if it emits less than 0.48 percent of the total global greenhousegas.
Appreciating the UK government for implementing the Bangladesh ClimateChangeProgramme, he said Bangladesh is willing to work together with the UK on theGlobal Goals on Adaptation, Mitigation Work Programme and Global Goals forLoss and Damage Funding.
British High Commissioner Sarah Cooke said there are many similaritiesbetween Bangladesh and the UK in the actions taken to combat the impacts ofclimate change. Lauding the Bangladesh NDC and
NAP, the High Commissioner said if the newlyformulated Mujib Climate Prosperity Plan is implemented, Bangladesh will beconsidered as a role model in the world in climate actions.
During this, he praised Bangladesh's ecosystem based adaptation. The UK'songoing cooperation in climate action will continue at an increasing pace, headded.
The meeting was attended, among others, by Additional Secretary(Administration) of the ministry Iqbal Abdullah Harun, Additional Secretary(Environment and Climate Change) Sanjay Kumar Bhowmik, Deputy SecretaryMohammad Abdul Wadud Chowdhury and team leader of the Climate and Environmentteam of the British High Commission Alex Harveys along with senior officials.