Country
Mayors vow to enforce tobacco control law, guidelines strictly
Bangladesh Mayors' Summit for Tobacco Control and Disease Prevention held
---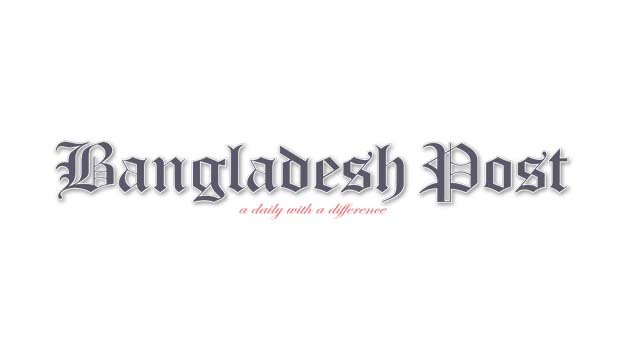 Mayors of different cities and municipalities of the country have vowed that they will work to enforce the tobacco control law and related guidelines strictly in a bid to achieve the goal of making Bangladesh tobacco-free by 2040.
The mayors at a two-day conference have taken the decision that strong steps will be taken to implement the Smoking and Tobacco Products Usage (Control) (Amendment) Act, 2013; and Tobacco Control Implementation Guidelines for Local Government Institutes in order to prevent the tobacco-related diseases and deaths.The two-day conference 'Bangladesh Mayors' Summit for Tobacco Control and Disease Prevention' was held in Cox's Bazar. The summit began on Friday and ended on Saturday (September 24).
Mayor Alliance for Healthy Cities-MAHC, Cox's Bazar Municipality, Dhamrai Municipality, Tobacco Control and Research Cell (TCRC) of Dhaka International University and Aid Foundation jointly arranged the event with the technical support of the international civil society organization The Union. Mayors from 18 municipalities, including the mayor of Rangpur City Corporation, participated in this conference. Mayor of Rangpur City Corporation Mostafizur Rahman presided over the opening ceremony of the conference, while Mayor of Cox's Bazar Md Mojibur Rahman delivered the welcome speech.
Deputy Commissioner (DC) Cox's Bazar Md. Mamunur Rashid, Joint Secretary (on-lien) and Consultant of The Union Fahimul Islam and National Professional Officer at World Health Organization (WHO) Dr. Syed Mahfuzul Haque were present as the guest of honour.
Director General of NGO Affairs Bureau K.M. Tariqul Islam was present as the chief guest, while the event was attended, among others, by Additional Secretary at LGRD Ministry Md Khairul Islam, and Additional Secretary of Health Ministry and Coordinator at National Tobacco Control Cell Hossain Ali Khandker.
Planning Minister MA Mannan, Director of Tobacco Control at The Union Gan Quan, Barrister Shameem Haider Patwari, MP, also spoke on the occasion by joining the conference virtually. The participants and speakers at the conference said that there is no alternative to control tobacco use to protect public health.
The LGRD Ministry issued the guidelines in 2021 to ensure the participation of local government bodies in tobacco control. The institutes of local government must take vigorous steps to implement the guidelines. Mayor of Savar municipality Haji Abdul Ghani, Mayor of Dhamrai municipality Golam Kabir, Mayor of Bandarban municipality Mohammad Islam Baby, Mayor of Chakaria municipality Alamgir Chowdhury, Mayor of Goland municipality Md Nazrul Islam are among the mayors who joined the two-day conference.