Country
Jhenaidah police show humanity enrolling minor van puller to school
---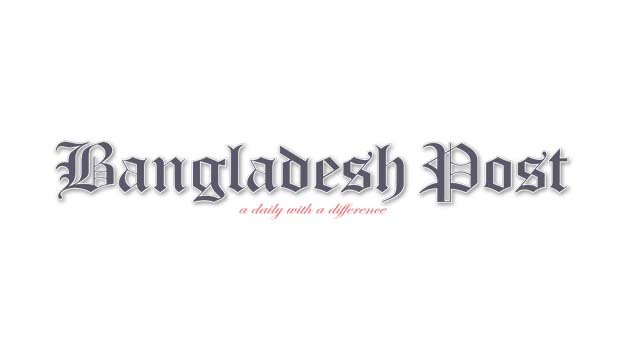 OC Sagar Hossain, Officer-in-Charge of Duttanagar police outpost in bordering Moheshpur upazila of Jhenaidah, sets an example of humanity enrolling a minor rickshaw van puller named Sabbir Hossain to school and established a grocery shop at his house so that his parents can operate the same to run the family anyway.
Locals and family sources said, Sabbir, son of A bdul Jabbar of Purapara in bordering Moheshpur was pulling rickshaw van leaving his studies when his only earning member father turned to paralyzed when he was working in a village field about two years back. As there was no alternative to run the four-member family, Sabbir started to pull van in order to run his family.
Duttanagar Police Outpost in charge Sagar Hossain, when contacted, said that witnessing the inhuman activities of a minor boy, he had given patience hearing and rushed the house of the boy. He witnessed that the family members were anyhow living in a single room of the dilapidated house at the village.
Later he enrolled the boy in class five in local Purapara government primary school where he was earlier studying. He also offered a sum of Taka 10 thousand to Sabbir's father Abdul Jabbar so that he along with his wife could run the shop at their homestead.
A number of students of the school said they were very impressed when Sabbir came back to his school once again for study as he was a meritorious boy.
Purapara government primary school headmaster Mainul Islam when contacted said the distressed family boy once again get admitted in the school with the noble activities of the in-charge of the police outpost. It will help to grow the boy as a good citizen in near future. The headmaster thanked the police official Sagar Hossain for his great initiatives.
Jhenaidah police super Muntasirul Islam when contacted said he was proud for the human activities of a police man when a future citizen was fighting against poverty and hunger leaving his study.