National
Innovative methods of teaching to build enlightened generation
Certificate giving ceremony for teachers held in Tagail
---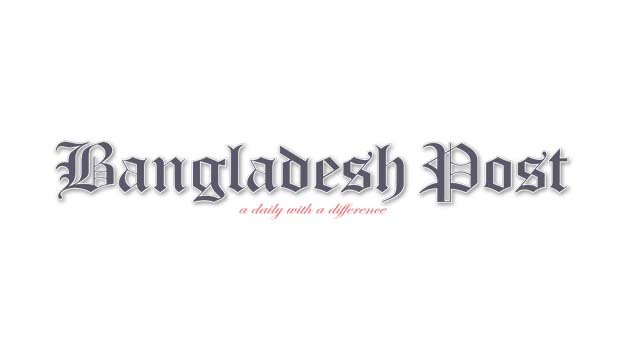 County Desk
Speakers at a certificate giving ceremony have said that innovative methods of teaching will help to build an enlightened generation who can face the challenges in 21st century.
From this view, Alokito Hridoy Foundation has launched a website: alokitoteachers.com. From this website, the teachers can take online training on different innovative methods of teaching and get access to teaching toolkits that will help them know more about 21st century teaching tips and tricks. Interested teachers will be able to book for workshops online.
The certificate giving ceremony was held by Alokito Hridoy Foundation in collaboration with Edward M. Kennedy Center (EMK Center) on July 25, 2019 at Mirzapur in Tangail. Alokito Teachers, the teacher development wing of the foundation, was also launched in the event.
Alokito Hridoy Foundation began its journey with establishing a school in Mirzapur in 2016. Their first approach was to turn teachers into facilitators of a 'gamified' learning environment of the 21st century by nurturing their emotional intelligence, ability to take initiatives, solve problems and support each other as a community of change-makers. Based on the positive results, they have provided their tested approaches to over 112 teachers all over the country in the last two years.
The teachers are trained through experiential workshops and classroom mentoring on different teaching approaches. The workshop paired with classroom mentoring, is a new and unique approach to training in the country. The objective behind using these teaching approaches is to nurture the 21st century skills of the students.
Under this particular collaboration with EMK Center, a total of 80 teachers from 10 government and private schools trained by Alokito Teachers received their certificates in the ceremony. Among them 10 teachers were awarded 'Teacher Leaders'.
Upazilla Education Officer Md. Alomgir Hossain, Entrepreneurship Coordinator of EMK Center Sharmin Akter Shakila, President of Kindergarten Association Abul Kashem Shikdar and Chairperson of Alokito Hridoy Foundation Azwa Nayeem were present in the ceremony.