City
Govt working to recover wetlands: Minister
---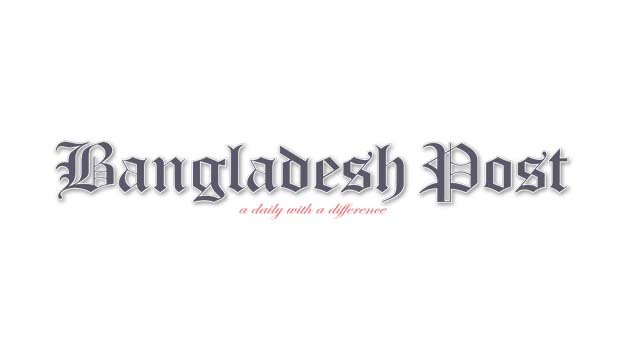 Environment, Forest and Climate Change Minister Md. Shahab Uddin has said that the government is working with determination to protect wetlands and its biodiversity and rescue encroached water bodies.
"Everyone should be vocal along with the government so that no wetlands are destroyed or occupied by anyone anymore. We all need to work together to protect the wetlands that play an important role in the lives of the country's people, animals and plants," he said.
Md. Shahab Uddin said these at a discussion organized to celebrate World Wetlands Day-2023 on the theme of "Its time for wetlands restoration" at CIRDAP Auditorium in the capital on Thursday (February 2).
Deputy Minister of Environment, Forest and Climate Change Begum Habibun Nahar, Secretary of the Ministry Farhina Ahmed and Director General of Department of Environment (DoE) Dr. Abdul Hamid spoke on the occasion special guests with Chief Conservator of Forest Md. Amir Hossain Chowdhury in the chair.
Chairman of Prakriti and Jibon Foundation Mukit Majumdar Babu and Country Representative of IUCN Rakibul Amin also spoke, while Executive Director of Center for Natural Resource Studies Dr. M Mokhlesur Rahman and Conservator of Forests of Wildlife and Nature Conservation Circle Imran Ahmed presented the topics.
The Environment Minister also said that considering the importance of wetland conservation, the government has included the issue in the constitution and has formulated various laws, rules and policies in this regard. Prime Minister has talked about zero tolerance policy on conservation of wetlands on several occasions. A 20-year master plan has been prepared for the development of Haor region from 2012 to 2032. Various projects are being implemented for the development of haor and water bodies. 13 areas of the country have been declared as ecologically critical areas to protect biodiversity including wetlands. Various areas rich in wetlands have been declared as wildlife sanctuaries and national parks.
Shahab Uddin said that the Ramsar Convention has been implemented on September 21 in 1992 for the conservation of internationally important wetlands in Bangladesh. There are 2 Ramsar sites in Bangladesh, one is Sundarbans and the other is Tanguar Haor. Besides, Hakaluki Haor, a collection of biodiversity including birds, is waiting to be declared as the 3rd Ramsar site of Bangladesh.
The government has a watchful eye to protect the Ramsar site and the world heritage site Sundarbans, a collection of wetlands. If everyone works together, all types of water bodies including our Parambandhu canals, rivers, canals, haor-baor will be protected.