City
Govt working on developing irrigation system: Dr Razzaque
---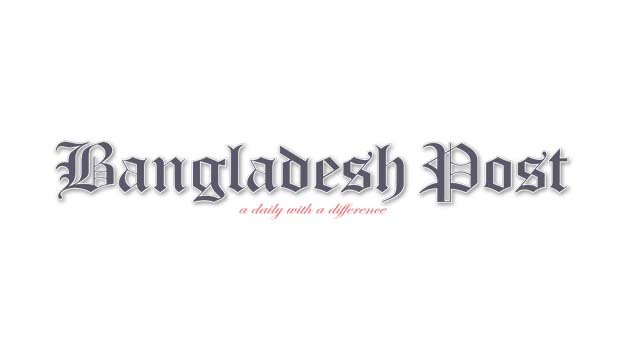 Agriculture Minister Dr Muhammad Abdur Razzaque said that the present government is working with utmost importance for the sustainable development of irrigation system and proper use of water resources in the country. As a result of taking various steps to modernize the irrigation system in the last 12 years, the country has achieved unprecedented success in the development of irrigation system including expansion of irrigation facilities, increase of irrigation efficiency, construction of underground pipelines to prevent wastage of water, and increase of surface water use.
The minister was speaking as the chief guest at a seminar titled 'Online Survey and Monitoring on Sustainable Development of Small Irrigation' at Bangladesh Agriculture Development Corporation (BADC) Auditorium on Manik Mia Avenue in the capital on Thursday. The seminar was organized by BADC under the 'Survey and Monitoring Digitization Project for Micro Irrigation Development'.
The Minister said that water is an invaluable resource. Irrigation is very important in increasing food security and crop productivity. But water is wasted in various ways including irrigation. It needs to be further reduced. That is why the government is emphasizing on construction of modern technology rubber / hydraulic elevator dams and various types of irrigation infrastructure, construction of underground pipelines, water efficient irrigation system, use of renewable energy, construction of surface water reservoirs.
Dr Razzaque further said that in water management, the advantages and disadvantages of agricultural production should be taken into consideration by the Water Development Board during the work of canals, river excavation, re-excavation, construction of dams etc. That is why coordination between the Ministry of Agriculture and the Water Development Board needs to be strengthened.
According to the BADC, various initiatives taken by the present agro-friendly government to improve the irrigation system have resulted in an increase in irrigation area to 56.26 lakh hectares, irrigation efficiency from 35% to 36% and surface water use from 21% to 26% by 2021. 63% of irrigable land is irrigated. In 1980, groundwater irrigation was 20% and surface water was 60% in the country. There, in 2010, groundwater irrigation became 60% and surface water irrigation became 20%.
Senior Secretary of the Ministry of Agriculture Md Mesbahul Islam was present as a special guest at the seminar. BADC Chairman AFM Hayatullah presided over the function. Former Director General of the Department of Agricultural Extension Md. Hamidur Rahman, BRAC University's Center for Climate Change and Environmental Research Adviser Dr Ainun Nishat, CECGIS Executive Director Malik Fida Abdullah Khan and BADC Member Director (Micro Irrigation) Engineer Md Ziaul Haque spoke at the programme.