City
General Ansar basic training concluding parade held
---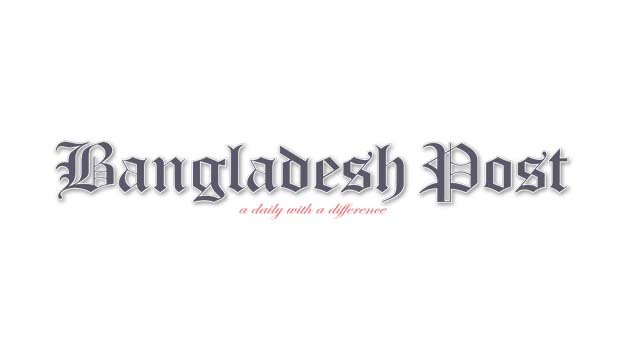 The concluding parade of 'General Ansar Basic Training (Men) 5th Phase' of Bangladesh Ansar and Village Defense Force was held on Wednesday at Bangladesh Ansar and VDP Academy, Safipur, Gazipur. Maj Gen Mizanur Rahman Shamim, Director General of Bangladesh Ansar and Village Defense Force, BP, OSP, NDC, PSC received salutations as the chief guest at the concluding parade. Deputy Director General (Administration) Colonel Mohammad Rafiqul Hasan, PSC, Deputy Director General (Operations) AKM Ziaul Alam, Director (Development) of Ansar and VDP Academy Md. Fakhrul Alam and other senior officers and staff of the force were present as special guests.
The chief guest arrived at the Iyad Ali Parade Ground through the west end of the field in the security perimeter of the cavalry. He visited each contingent in a well-equipped open green jeep wrapped in a red carpet. Later, the parade commander led by Deputy Director Sanjay Chowdhury marched in parade 6 (six) rows and greeted the chief guest.
The trainees raised their hands towards their respective scriptures and took an oath to dedicate their lives to the service of the country and its people. The chief guest handed over the prizes to the best trainees. Out of a total of 1,074 trainees, Ahsan Habib won the award for excellence in drill, Nur Islam won the award for firing and Md. Jewel Mia won the award for the smartest trainee.
At the end of the training, the general Ansars joined various important public and private institutions such as Jatiya Sangsad Bhaban, Airport, Seaport, Rooppur Nuclear Power Station, Matarbari Power Station, Bangabandhu Tunnel, Metro Rail, Hospital, Hotel, Motel, EPZ.
At present, about 54,000 general Ansars have joined more than four and a half thousand organizations across the country and continue to contribute to the public security of the country. In addition, the general Ansar members are responsible for maintaining public safety and law and order in all local government elections, including the National Assembly elections, various religious festivals, New Year, shopping malls, trade fairs and book fairs, railway stations, traffic control, Kovid-19 specialized hospitals.
The chief guest instructed all the new members to perform their duties in the light of dedication, honesty, transparency and accountability in their professional field. He said that while maintaining good discipline and showing due respect to all through beautiful and humane behavior, he should make a special contribution in the professional field from being dedicated with a positive attitude. He hoped that the members of the force would brighten the image of the force by keeping the spirit of the liberation war in mind and carrying out their duties with self-respect.