City
Digital connectivity to play vital role in sustainable dev: Speaker
---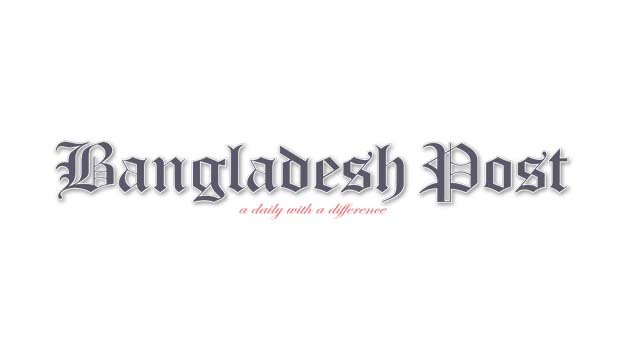 Speaker of the National Parliament Dr. Shirin Sharmin Chowdhury has said that digital connectivity on the platform of South Asian Telecommunication Regulatory Council will play a vital role in the inclusive sustainable development of Bangladesh.
She said this while speaking as the chief guest at the opening ceremony of the '24th South Asian Telecommunication Regulators Council (SATRC)' at La Meridien Hotel in the capital on Tuesday (October 3).
Bangladesh Telecommunication Regulatory Commission (BRTC) and Asia-Pacific Telecommunication Community (APT) under the supervision of Posts and Telecommunications Division of Ministry of Posts, Telecommunications and Information Technology of Bangladesh organised the conference.
About 100 delegates including the heads of telecommunication and information technology regulatory bodies of nine member countries in South Asia — India, Pakistan, Sri Lanka, Nepal, Bhutan, Afghanistan, Maldives and Iran — telecom operators, officials of government and private organizations and telecom and information technology experts are participating in the three-day event. SATRC's associate member companies including Axiata Group Berhad, Banglalink Digital, Grameenphone, Robi Axiata, GSMA (Hong Kong), Huawei Technologies, Telenor Asia, Telenor Pakistan, Inmersat Singapore, ITU-APT Foundation of India, Nokia Solutions and Networks India and National Electronics and Computer Technology Center of Thailand are participating in the conference. Posts and telecommunications Minister Mostafa Jabbar was present at the opening ceremony of the conference as special guest while secretary to the division Abu Hena Morshed Zaman was present as guest of honour.
BTRC chairman Shyam Sunder Sikder and secretary general of Asia-Pacific Telecommunication Community Masanori Kondo delivered welcome address at the programme with Deputy Minister of ICT of Iran and President of Communication Regulatory Authority of Islamic Republic of Iran Ali Reza Darbeshi in the chair. In her speech, Dr. Shirin Sharmin Chowdhury said that Father of the Nation Bangabandhu Sheikh Mujibur Rahman dreamed of digital connectivity to the country by installing the first geosatellite in Rangamati's Betbunia in 1974. By getting membership of the International Telecommunication Union, Bangladesh shows its identity in the world arena.
She said that that to take advantage of the demographic dividend, the Bangladesh government has been providing duty-free facilities for computers and various types of technology products to facilitate freelancing for the youth through the construction of hi-tech parks through digital connectivity.
The Speaker said that the Bangladesh Telecommunication Regulatory Commission has issued a regulatory framework in the areas of sustainable digital future, digital transformation, broadband network access and quality, digital inclusion, social and economic development, wave management in satellite and terrestrial services, and 5G technology. Action planning with strategy will play an important role in building Smart Bangladesh.
A total number of 9 sessions along with two roundtable meetings titled Regulators' Roundtable: Regulatory Interventions and Innovations for Sustainable Digital Future and two dialogues titled Regulator-Industry Dialogue: Spectrum for Future will be held in the three-day long conference.
In different sessions, discussions will be held on regulatory framework and strategies in the areas of sustainable digital future, digital transformation, access to quality broadband networks, digital inclusion, management of spectrum in social and economic development, use of spectrum in satellite and terrestrial services and 5G technology.
The 23rd conference of (SATRC-23) was held in 2022 at Tehran.