City
Country's first 'Bangladesh Festival' begins in city tomorrow
---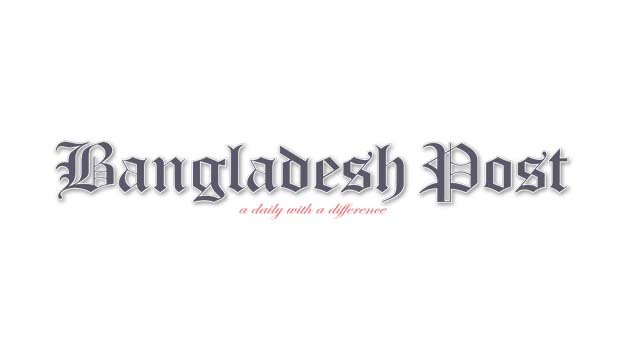 The first 'Bangladesh Festival' is going to begin at the Bangabandhu International Conference Centre (BICC) in the capital tomorrow (Wednesday).
On the occasion of the World Tourism Day 2023, Bangladesh Tourism Board (BTB) is going to organise the four-day 'Bangladesh Festival' aiming to promote tourism in the country.
Jatiya Sangsad Speaker Dr Shirin Sharmin Chaudhury is scheduled to inaugurate the festival as the chief guest.
The festival will be held from September 27 to September 30 to showcase the country's various rich tourism products and services.
"This festival will be a platform to showcase all untapped tourist attractions of Bangladesh to boost up the ongoing post-Covid-19 recovery efforts of the country's tourism industry," said Civil Aviation and Tourism Secretary Md Mokammel Hossain at a press conference at a hotel in the city on Monday (September 25, 2023).
More than 160 organisations, including 20 hotel-resorts, 70 regional food stalls, 29 districts under district branding, 26 craft souvenirs, two airlines, amusement parks, travel agents, tour operators, tour guides and foreign missions, are participating in the Bangladesh Festival.
Md Mokammel Hossain said that the ministry has the plan to organise such kind of event every year to celebrate the World Tourism Day.
"Bangladesh Festival will help the visitors to make their interesting tour plans. Besides, it will generate enthusiasm among tourism stakeholders, speed up the post-Covid tourism recovery and play a vital role in the tourism industry," he said.
CEO of Bangladesh Tourism Board Abu Tahir Muhammad Zaber said that along with domestic tourists, the festival will also help to attract more foreign tourists in Bangladesh as different foreign missions stationed in Dhaka will also participate.
More than 70 traditional food stalls from 64 districts of the country will serve heritage food items like Naksi Pitha, Haji Briyani, Bakorkhani, Chui Jhal and Kebabs.
In this festival, the process of making jamdani will be demonstrated along with another heritage cloth Muslin making process. The story of the recovery of Muslin yarn after 170 years will also be displayed in the four-day festival.
The events will also include cultural programme Gambhira, regional songs of Sylhet, Gazi Kalur Pot, Patha Natya, Baul Song, Puthi Path, Kawali and song arrangement by eminent artistes.
Besides, there will be a special event on the tourism beauty pageant on September 30, the fourth and last day of the festival.
Seminars will be held on tourist and tourist center safety, accommodation, aviation, employment opportunities in the tourism sector and women's participation in the tourism industry, archeology, food tourism, tourism and aviation journalism, and plastic free St. Martins.
The implementing partner of the festival is Spellbound while Association of Travel Agents of Bangladesh (ATAB), Tour Operators Association of Bangladesh (TOAB), Aviation and Tourism Journalists' Forum of Bangladesh (ATJFB), Bangladesh International Hotel Association (BIHA) and Bangladesh Association of Amusement Parks and Attractions (BAAPA) joined as the strategic partners.
On September 27, the World Tourism Day-2023 will be observed with the theme 'Tourism and Green Investment'.
Since 1980, the United Nations World Tourism Organization has celebrated World Tourism Day as an international observance on September 27.