Country
BWDB irrigation canal damaged in Jhenaidah, road link snapped
---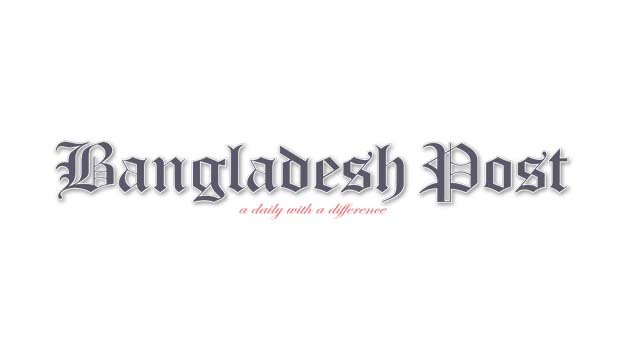 A road on an irrigation canal of Bangladesh Water Development Board was damaged and a hundred of houses of surrounding areas were submerged as the authority did not construct any diversion road near the under construction bridge at Katlagari Bazer of Shailkupa upazila in Jhenaidah.
Although the primary estimate could not be done, huge croplands were also submerged when the irrigation water from Ganges- Kobadak (GK) irrigation project in Kushtia was continuing.
Locals said the BWDB authorities had started construction of a bridge at Katlagari Bazer point when the previous bridge was damaged due to pressure of heavy duty vehicles like stone, sand and earth carrying trucks and tractors.
But they did not make any diversion road to cross the canal between two ends before starting the construction work. As a result the transports and pedestrians from Shailkupa end have to cross additional two kilometers to reach the destination. Further, they did not consider the water supply to downwards from largest irrigation project of the country Ganges- Kobadak (GK) Project of the BWDB at Kushtia. As a result, the water flow had damaged the metal irrigation canal in the east of Katlagari Bazar. It had snapped the road communications between Kushtia and Langalbandh via Katlagari and Khulumbaria in Jhenaidah and Langalbandh of neighboring Magura. Communications with Shailkupa upazila was also disrupted following the damage of the canal. The villagers said crops on hundreds of acres of land at Katlagari, Bakharba and some other villages were affected when the irrigation water had entered in to the villages.
Normal activities in bank, insurance, government and non-governmental offices, educational institutions have been hampered due the canal damage, they said.
BWDB executive engineer in Jhenaidah Rashedur Rahman when contacted said they have suspended the irrigation water supply in all downward canals until and unless the canal repairing was completed. They have been trying to repair the damage canal within a day or two to resume the irrigation water supply as well as road communications with connected roads and means.