Country
BRRI 84 paddy to benefit farmers in Jhenaidah
---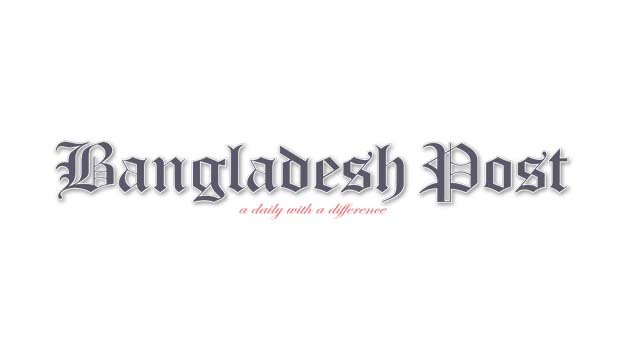 The farmers in Jhenaidah are likely to be benefited by cultivating the zinc and protein enriched BRRI84 variety of paddy invented by Bangladesh Rice Research Institute (BRRI). The line logo system of farming has been attracting the farmers.
According to farmer Rakibul Islam at Parmathurapur and Sariful Islam at Chandpur villages in Harinakundu upazila of Jhenaidah, the officials of the department of agriculture extension (DAE) have encouraged them to cultivate BRRI84 variety of paddy on their 30 plots in the season.
Rabiul Islam said that he was provided a plot of 50 decimals, while Sariful Islam got 40 decimals for BRRI84. The DAE has also provided BRRI84 seeds and necessary fertilizer for the plots.
The DAE officials have ensured them of 20 to 22 maunds of paddy on each bigha of land. The rice is highly enriched with zinc and protein which will help reduce some of the diseases and complications caused for shortfall of zinc and protein.
Ramendu Kumar Biswas, Sub Assistant Agriculture Officer (SAAO) at Chandpur block in Harinakundu upazila said that they were informed that the variety will provide better prices which will help strengthen their socio-economic condition.
Deputy Director of the DAE in Jhenaidah Khamarbari, Asgar Ali, said, "The 140 to 145-day tenure BRRI84 variety farming in the season is being expanded through five plots in six upazilas of Jhenaidah in line logo system. The better yielding variety requires least quantity of saplings. It saves the production cost. Moreover, it provides 6.5 tonnes of paddy on each hectare, while BR 50 and some other varieties offer about six tonnes in the same amount of land.
DAE deputy director said, "The variety was released by the BRRI in 2017 and sent to fields for massive expansion. The farmers have been transplanting the saplings with a space in every 10 lines. It will help maintain the plots including pest, fertilizer and irrigation water management. The sunlight and natural air will help grow the paddy plants faster and enhance the production capacity."