City
BNP now holding meetings with microscopic parties: Hasan
---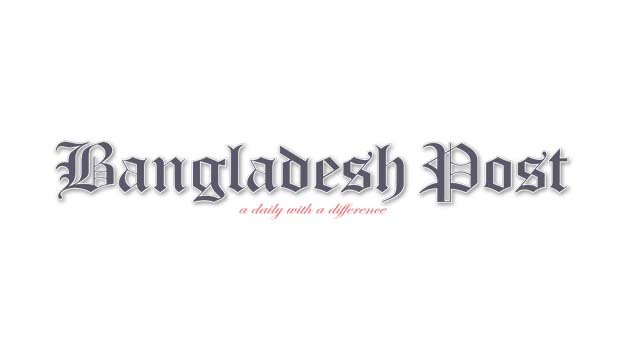 "In the name of dialogue, BNP is meeting with microscopic parties," said Awami League's Joint General Secretary and Information Minister Dr Hasan Mahmud.
He said this in response to questions about BNP's recent dialogue after receiving the council's annual report 2021 from Bangladesh Press Council Chairman Justice Nizamul Haque Nasim at the Ministry's meeting room at the Secretariat on Monday afternoon. Among the members of the press council are Shafiul Islam Mohiuddin MP, Bangla Academy Director General Kavi Muhammad Nurul Huda, The Daily Observer Editor Iqbal Sobhan Chowdhury, Daily Yugantar Editor Saiful Alam, Daily National Economy Editor M. G. Kibria Chowdhury, BFUZ Office Secretary Sevika Rani, Press Council Secretary Shah Alam were present on this occasion.
Dr Hasan said, 'BNP had a dialogue with all the parties in 2018 as well, they established a big unity through dialogue, a national unity in their language and the result of that unity is that BNP got only five seats. There was the right-left, the far-right and the far-left. Again there were microscopic parties like yesterday they met with the Kalyan Party. People laugh when they say that meeting with observational teams will create greater unity. There is a Chairman of the Kalyan Party, I don't know who the Secretary General is, I don't know whether Mirza Fakhrul Sahib knows or not. A meeting with such a group is nothing more than conveying some news.
When reporters asked about the 'BNP's rally appears to be lopsided', the Information and Broadcasting Minister said, 'BNP's intention is to create a conflict situation. They created conflict situation in 2013-14-15, before election in 2018, still trying. They are provocatively unleashing their workers on police and general public. It appears that several of their workers were injured and even died due to their own bricks. They will do this kind of incident, they will beat their own workers, they will blame the police, they will try to blame the government.
"We have requested our party to remain cautious, the police are also dealing with the belligerent attitude of the BNP, attempts to create conflict with extreme restraint, but if they continue, the people will do the same as they resisted them before," he said.
In response to a question about the new US ambassador's comments on the election, Minister Hasan Mahmud said, 'This is not new, other US ambassadors have also spoken about it and ambassadors of other countries also speak about it. We agree with them. We want a transparent and participatory election and this is not only the responsibility of the government party, it is the responsibility of all parties. Those who are speaking about it, hope that their words will reach the ears of BNP and those who are trying to create a conflict situation and they will help in conducting a participatory and transparent election under the Election Commission. "Foreign ambassadors can certainly advise us on elections, so that they do not amount to interference in internal affairs and also do not violate diplomatic decency."
Earlier, Dr. Hasan said about the Press Council, the Press Council was established by the hands of Bangabandhu and its purpose was to settle any dispute between readers and newspapers. It was constituted as a quasi-judicial body. The Press Council has played a very important role in that regard. Besides, the Press Council after long years of discussion with various organizations of journalists and other stakeholders to bring the Press Council Act of fifty years ago into effect in a contemporary manner has submitted a draft proposal, which has gone to the Law Ministry for vetting through the Cabinet. After that there will be vetting again.
In the last 13-14 years, there has been a massive development of mass media in Bangladesh, along with it various problems and complications have also arisen, said the Information Minister. He said, 'Unregistered online newspapers are seen giving identity cards in the name of journalists, there are many newspapers that do not come out, hire journalists but do not pay them, we have identified them and started taking action. We requested the Press Council to create a database of journalists based on discussions with stakeholders. The policy on the basis of which this list will be drafted has been prepared. We did not take this initiative from the government. Various journalists' organizations, associations and organizations have presented this demand. Because some people engage in the act of harassing people with the name of journalist, and the blame lies on the entire journalist community, which is not right, not appropriate.'