City
BNP has now become an insane party, says Hasan
---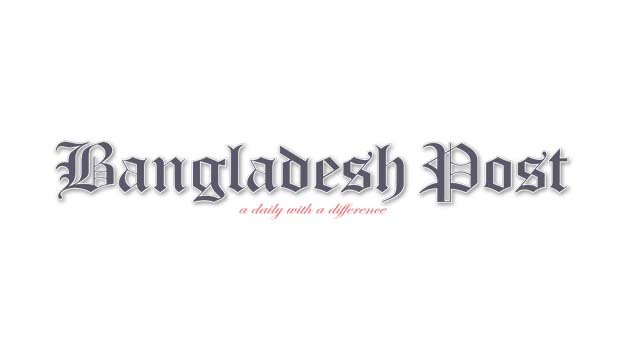 Information and Broadcasting Minister Dr Hasan Mahmud has commented that BNP has now become a 'insane party' without getting direction by complaining.
He made this comment in a special guest speech at Gaibandha District Awami League conference at Gaibandha Stadium on Saturday afternoon.
Dr Hasan Mahmud said, 'BNP leaders jumped like a fish during the rainy season due to the ban of a US organization on some members of RAB and the police chief. But now, seeing Prime Minister Sheikh Hasina sitting next to US President Joe Biden and world leaders, seeing the police chief participating in a seminar in the United States, they have stopped jumping, their heads are upset.'
The minister said, 'Earlier, BNP leaders used to protest in different places during the day and at night they used to go to different embassies and protest. That complaint party has now turned into a light-headed party. They are now fighting among themselves and attacking the police in the name of gatherings at various places. A few days ago, they attacked the police in Munshiganj.
Regarding the declaration of independence, the information minister said, 'After the declaration of independence by Father of the Nation Bangabandhu Sheikh Mujibur Rahman on March 26, 1971, that declaration was propagated in different places across the country. Chittagong Awami League general secretary MA Hannan declared the Chittagong Betar Kendra independent Bangla Betar Kendra and read Bangabandhu's declaration of independence from that center. Later, the Awami League leaders decided to have an army officer read the announcement and contacted Major Rafiqul Islam who was stationed in Chittagong. He informed him that he was in ambush, withdrawing would be a loss of battle and asked to contact Major Zia who was nearby.'
"Ziaur Rahman was brought from the hill of Boalkhali and the declaration of independence was read from the radio center on 27th March and first Zia read it wrongly, then he read the declaration of independence correctly in the name of Bangabandhu"
Minister Dr Hasan Mahmud said, 'Our Independence Day is March 26, because Bangabandhu declared independence on this day. In addition, Bangabandhu's declaration was read out by Zia on 27th March. Today those of BNP who try to say that Zia blown the whistle and the country has become independent, they are making fun of the nation.'
Dr Hasan Mahmud highlighted the development of the country under the leadership of Prime Minister Sheikh Hasina and said that Awami League has no alternative to continue the trend of development and democracy.
Gaibandha District Awami League President Advocate Syed Shamchul Alam Hiru presided over the central leaders of Awami League, party presidium member Ramesh Chandra Sen MP as the inaugural, general secretary Obaidul Quader as chief guest virtually, presidium member Shajahan Khan MP, treasurer HM Ashikur Rahman MP, central members In Ed. Hosne Ara Lutfa Dalia, ed. Safura Begum Rumi, Syed Abdul Awal Shamim addressed the conference as special guests.
Abu Bakar Siddique Gaibandha district Awami League new president and Mozammel Haque Mandal general secretary.