Sports
Bangladesh finishes 14th in shooting
---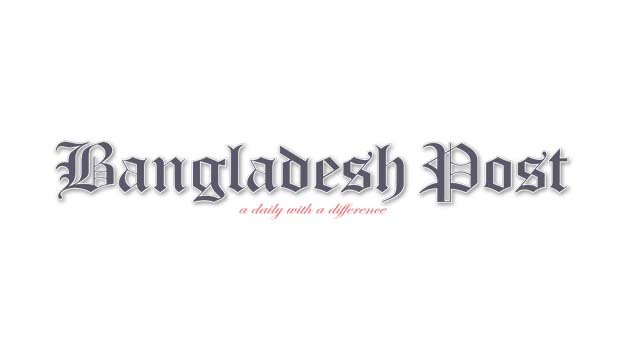 Bangladesh finished 14th place in theteam event of 50m air rifle three position shooting scoring 1705 on theseventh day of 19th Asian Games held at FuyangYinhu Sports Center inHangzhou on Friday.
India won gold, China bagged silver and South Korea secured bronze in thisevent.
In the individual event, Rabiul Islam scored 571 to rank 34th, Abdullah Helscored 570 to rank 36th and Shobhan Chowdhury scored 564 to rank 42nd allfailed to elevate their performance. Fifty four shooters participated in thisevent.
Two Bangladeshi golfers Siddiqur Rahman and Jamal Hossain crossed the cutoff. Both played par shots in the second round. Siddiqur finished the secondround with a 72 shot.
At the end of two rounds, he played seven shots less than par and stands at25th place. Jamal, on the other hand, finished 40th place, one shot short ofpar on the first day held at West Lake International Golf Course.
In the women's team saber event, Bangladesh lost to Hong Kong by 45-17 pointsheld at Hangzhou Dianzi University Stadium.
Fatema Mujib, Roksana Khatun and Farzana Yasmin Nipa participated forBangladesh in the pre quarter finals. Only Farzana Yasmin offered someresistance in one match against her rival Qi Chu losing the match by 5-4points. Bangladesh's participation in the swimming discipline of the Asian Gamesconcluded with the women's 50m butterfly even held at Hangzhou Olympic CenterAquatic center. Sonia Akhtar clocked 31.74 seconds in the lane one of heat number four. Soniafinished 27th out of 31 with four hits overall.
Meanwhile, Bangladesh take on Uzbekistan in their fourth group A match of thehockey event scheduled to be held on Saturdayat Gongshu Canal SportsPark Stadium.
The match kicks off at 145 pm (BST).
While, in the boxing event, Selim Hossain will compete in the 57 kg prequarterfinal to be held at Hangzhou Gymnasium.
Selim Hossain earlier brought success from the boxing ring in the Gamesbeating his Sri Lankan rival Rukmal Prasanna 3-2 in the preliminary roundmatch of under-57kg weight category.