City
Action against spreading rumours over textbooks, warns Hasan
---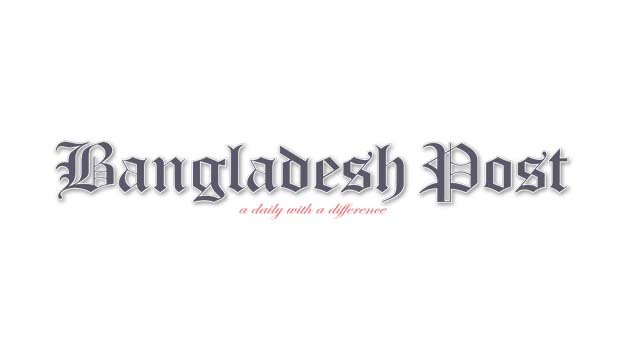 Information and Broadcasting Minister and Awami League Joint General Secretary Dr Hasan Mahmud on Friday said if anyone is found involved in spreading rumors and confusion over textbook, actions will be taken against him or her.
"Spreading misleading information over textbooks constantly is not a good thing. Many of those who run coaching centers and publish notebooks have involved themselves with spreading confusion. Mirza Fakhrul is also expressing reaction without reading textbooks," he said.
Hasan said these while replying to questions of journalists after unveiling covers of several books on the premises of Amar Ekushey Book Fair at Suhrawardy Udyan in the capital.
He said there were some errors in textbooks 10-11 years ago and those errors were corrected at that period.
But, now some are talking about errors which are not of current textbooks rather these are of previous textbooks, he mentioned.
However, two probe-committees have been formed to identify mistakes in textbooks and if required, the committees will hold talks with alems and olamas, he said.
The Education Ministry has already informed that if mistakes are identified, those will be corrected, he mentioned.
Pointing to BNP, Hasan said actually BNP has no issue now and that is why they are now talking about textbooks. BNP leaders are giving opinions without going through the textbooks and they cannot mention specifically where the mistakes are and in which pages.
"Mirza Fakhrul is making comments on textbooks to make the issue as their political weapon. I will tell him to read the textbooks before making comments," he said.
Earlier, the minister unveiled covers of four books at Amar Ekushey Book Fair.
The four books are 'Kabitar Aloy Amar Dekha Naya Chin' and 'Kabitar Mayai 'Karabhashya', collections of poetry on Bangabandhu's books by information cadre official Afroza Rima Nice; 'Bangabandhu: Ekjon Swami O Pita', a research book by writer Irani Biswas; and 'Somoy Ekhon Bangladesher', collection of articles by journalist and cultural organizer Lion Muhammad Mizanur Rahman.
Bangla Academy Director General poet Muhammad Nurul Huda, Director Dr Shahadat Hossain Nipu, writers and publishers of Bayanno, Purba and Arjan publishing houses were present on the occasion.